As an owner of one or more domains, you may be the recipient of an email looking like: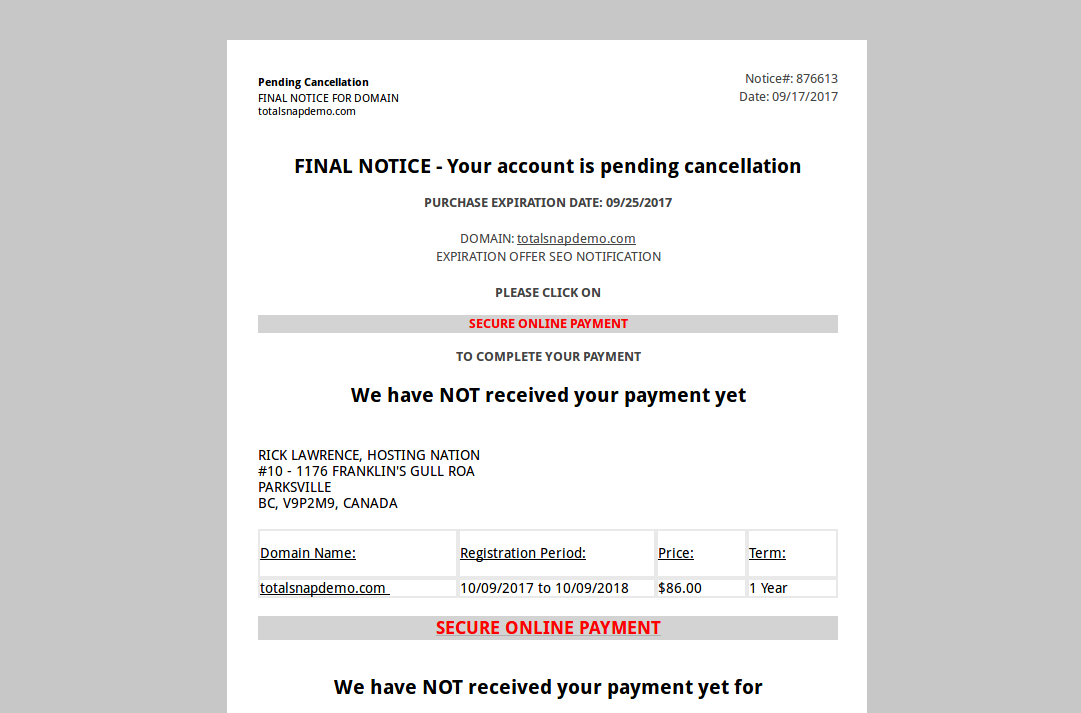 THIS IS A SCAM! It is not sent by Hosting Nation or any of our partners. Do not send them money. As you may know the WHOIS directory of domain registrations is a public record. They probably got a hold of your contact details from a public WhoIs look up on your domain. Regrettably, some organizations/people use it for business solicitation or phishing spam. We have seen these emails sent out around domain renewal time.

One way to make it harder for these people is to invoke domain privacy (aka ID Protect or WHOIS Protect) on your domains that support it.